I am happy to share a wealth of Franklin, NC real estate knowledge with you...just sign up "My Account" or CALL ME 828-421-8028
---
I have a second web site thru KELLER WILLIAMS REALTY click the link
You do not need an account for this site.
---
Click an icon below for quick easy access to Homes and Cabins For Sale in Franklin, Otto, Sylva, Bryson City, Whittier, and surrounding Western North Carolina
Foreclosure. Homes by Price. Log Homes. Commercial Properties.
| | | |
| --- | --- | --- |
| Homes UP TO $149K | Homes $150-$199K | Homes $200K-$279K |
| Homes $280-$399K | Homes $400K +UP | Log Homes |
| Residential Foreclosures | | |
---
Land Search
---
Custom built by owner. Meticulously maintained cedar ranch home perched on a rolling knoll overlooking a manicured yard and small pond with refreshing mountain views. This property consists of 25+ unrestricted acres containing a couple small springs and streams, several extra home sites, large garden area with a bored well, garage/workshop for equipment plus it is located off a state maintained paved road.
This is a true family home with loads of opportunity for the next lucky buyer. Schedule an appointment today
828-421-8028, you will be pleased.
172 Singing Ridge Rd., Sylva NC Click For MLS
Soak in the serenity of distant mountain vistas while lounging at a high elevation enjoying a cool mountain breeze. Just call this paradise.... 17.81 mountain acres with a huge spotless 4 bedroom 2 bath manufactured home. Add a 2 car detached metal garage for your toys and you are set!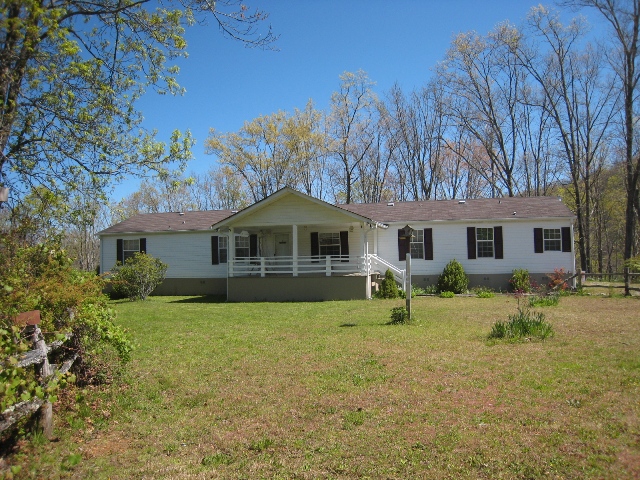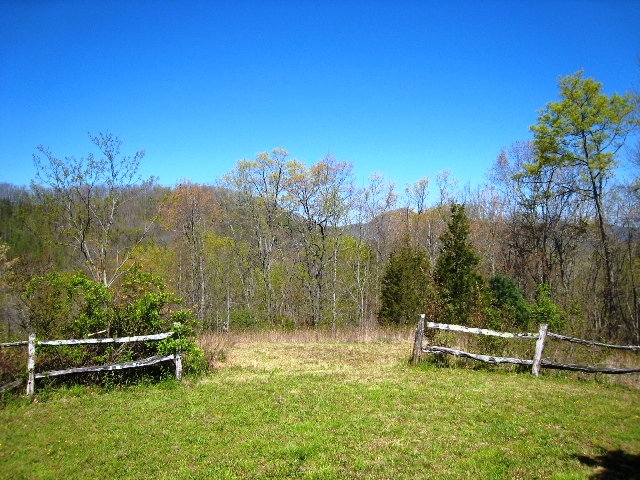 Easy access off state paved road. Ample parking and land galore for your outdoor pleasures. There is a road easement for 3 other homes thru this parcel.
---
Local Mortgage Lenders
| | | | |
| --- | --- | --- | --- |
| Atlantic Bay Mortage Company | 33 Riverview St., Franklin | Doug Houston | 828-332-2377 |
| Champion Credit Union | 311 Walnut St., Waynesville | Karen Cioce | 828-400-1482 |
| Entgra Bank | 50 West Main St., Franklin | Crystal Cruppie | 828-524-7000 |
| Executive Hometown Lending | 71 N Main St., Franklin | Gina Sanders | 828-371-1718 |
| Homestar | 21 Iotla St., Franklin | Bryson Burt | 828-421-1784 |
| Movement Mortgage | 434 Russ Ave., Waynesville | Debra Mintz | 828-226-0225 |
| Nantahala Bank and Trust | 120 Siler Rd., Franklin | June York | 828-369-2265 |
| United Community Bank | 257 East Main St., Franklin | Michael Nalley | 828-369-6197 |
---
Why does it BENEFIT me to have my Franklin NC land SURVEYED?
1. Current Franklin NC property information: old maps and previous surveys do not indicate current changes, including encroachments and easements.
2. Title insurance: unless you have a current survey, title insurance does not cover your entire investment, only your mortgage.
3. Prevention of Franklin NC boundary disputes: knowing the exact lines of your property can save you from disputes with neighbors and, potentially, the legal battles that come with them.
4. Homeowner's insurance reductions: lenders rely on Map Determination Companies to depict flood risk and these assessments are often inaccurate. An updated survey shows the true picture and may change risk involvement, thus reducing insurance rates for the homeowner.
Protect your investment. Schedule your survey TODAY!
---
How to Speed Up the Franklin NC Real Estate Mortgage Process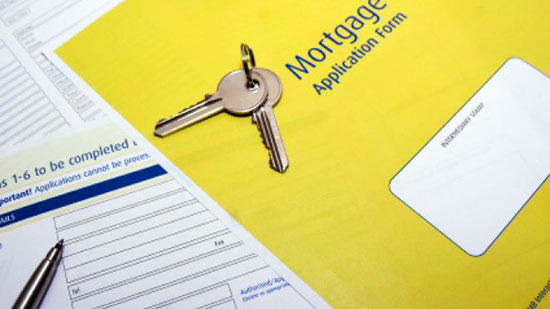 Gather Your Paperwork Ahead of Time No matter what lending firm you are working with, experts say the No.1 way to ensure a more efficient process is to gather all the necessary paperwork before an initial meeting.
You'll need pay stubs covering at least four weeks, two months real bank statement covering 30 days (a printed online snapshot does not qualify), prior two years Income Tax Return, and any other pertinent financial information like a divorce decree if you are no longer married.
Be Up Front About Assets and Finances Excluding any information will also result in an unnecessary delay in the mortgage process. For example, some customers forget to tell the mortgage broker they have a second home, or about past due balances on loans or credit cards.
In the past, assets like an investment property may have gone unnoticed, but lenders are more prudent about checking public records nowadays, and that they will discover all financial information on a client—good or bad—before issuing a loan or modification.
Don't Change Your Financial Situation Once you are in the approval process, don't make any changes that will significantly alter your finances, avoid making big deposits into your bank account, taking out a new credit card or loan or charging up your existing credit cards. Discuss with you loan officer any employment changes.
If you do make a large deposit into your bank account or receive any requests for additional information, get the necessary documents to the lender as quickly as possible. Don't be your own worst enemy. If there's additional information that you don't understand don't guess, call your lender. Sending something wrong or inaccurate will only drag out the process.
Be There for the Appraiser The appraisal process takes up the most time, but it is also the most important step because it will determine the value of your home and whether you will get the mortgage or refinancing. It could take days to get an appraiser out to your home, so mortgage experts say to schedule the meeting immediately and be flexible.
---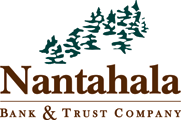 ---
"We just wanted to tell you how wonderful a job that Debbie Bale did selling our home. She went above and beyond what was expected of someone to sell our home and get the price we needed. Everything she did was with professionalism and compassion Anyone down here in Florida that we know is looking to buy or visit Franklin, we have made sure she is the one to contact. With people like Deb working for Exit Smokey Mountain Realty – I am sure a lot more pleasurable experiences will be in the future for your company. Great job Deb!!! Keep up the good work!!!" – Rhonda and Kelly
"I located Debbie Bale as my agent through her real estate sign and web site. We were in the market to buy a lot to build our dream home in the mountains. Debbie was a valuable asset in that search as she really knows the area and what would work best for our needs and budget. She not only found the perfect location but she also referred us to a builder then followed the progress of construction with photos and numerous phone calls to our home in Minnesota. The Exit Smokey Mountain office personnel was always friendly and gracious yet professional too." - Allen and Karen